We have developed a range of Display Lighting that is battery powered.
Over the years we have gone from using Sealed Lead Acid Batteries to a Modified, Hand Held Battery which is around the size of an iPhone 6 plus. The new batteries are much easier to carry round, swap over and charge for both customers and our staff.
Battery powered lighting has the added advantage of not having to pay for additional electricity sockets on your exhibition stand or need to have PAT testing done on your cabinets each and every show.
The following properties of the display lighting mean that all aspects are covered with regards to having lighting for your exhibition.
Why Use Battery Powered Lighting?
Battery life is approximately 50 hours between charges
No PAT Testing required
High Power LED bulbs
Charger Supplied
No Trailing leads
Very little heat output
Colour choice between cool white and warm white (3,500K and 6,000K)
The image below shows our hire cabinets being used to display coins for The Royal Mint at the Tower of London.
All lighting is LED bulbs and not halogen. Halogen bulbs get hot whereas LED ones do not. Any product is suitable for displaying inside the cabinet, from food and drink to jewellery.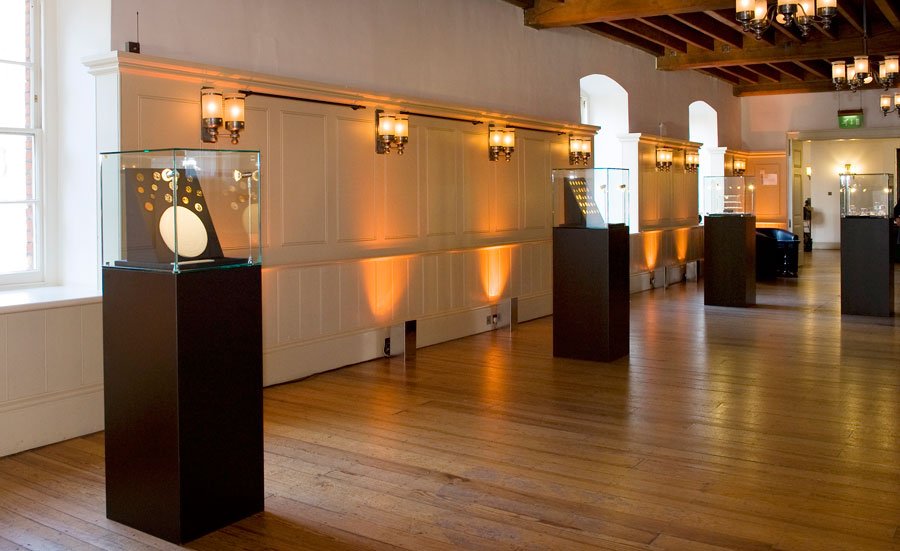 In order to light gold items, a warm white is best as it is closer to the colour of the items being displayed which in this case was coins from The Royal Mint.
Once we know the length of your hire, and the amount of time you will have the lighting switched on at the event, we will work out for you how many batteries you need and supply them to you fully charged.
You can see inside the cabinet to the left hand side here that the lighting is stored neatly in the top and at the back of the cabinet.
If you need help with the lighting you require then please get in touch and speak to Ellie or Russell.
Some of our Happy Customers
Jack Smurthwaite

Royal Botanic Gardens, Kew,

Just a note to say that I unwrapped and installed the plinth this morning and it looks absolutely fantastic. I can't thank you enough for all your hard work, friendliness and understanding.

If I ever need another plinth, you guys will be top of the list (and hopefully it will be easier than this occasion. Sorry again).

All the best and enjoy the rest of the week.

Ryan Howorko

SOURCE1uk

I am writing to express our thanks for the absolutely fantastic Plinth you designed for us. Communication throughout the work was excellent and Ellie effectively managed the complete design for us. The quality of workmanship and overall finish of everything has been superb, and the positive comments we have received from various Businesses and Dental Professionals confirm we made the right choice in using Exhibition Plinths.

Alison Harrison

Thanks so much for the excellent plinths and prompt delivery for our Freshford exhibition. We will certainly use you again next time.

Matt Blaylock

JDO UK

Just a quick note to say thanks very much for the great work under tight timings – much appreciated from our end, and by the clients.
The Ultimate Exhibition Blog
View All Posts
Exhibition Plinths With Shelves and Door
29th Sep | Plinths
If you would like to use your Exhibition Plinths as storage space, then plinths with shelves and a door could
Continue reading >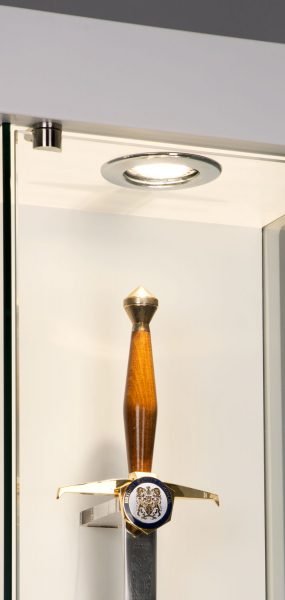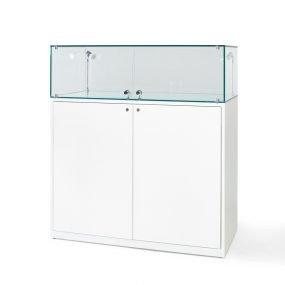 ---
Exhibition Plinths
Unit 2 Greystone Yard, Notting Hill Way, Axbridge, Somerset, BS26 2JU, England, UK
Phone Number
01934 708 717
Copyright © 2020, All Right Reserved. Exhibition Plinths