If you are looking for a high quality, safety glass case then you are in the right place.
Glass to glass UV bonding technology allows us to provide you with a cabinet that you want and love, without any aluminium or wooden frames around the edges.
Glass Cases can be produced in two ways: the first being (as pictured, right) a 5 sided, lift off glass case, or a 6 sided cube with a lockable door.
As you can see in the image we manufacture the plinths so that there is a slight step around the outside which enables the glass case to locate over the plinth and stay in place with ease. It is possible to have the cabinets secured to the plinths meaning customers could not remove the glass easily for security.The glass cases which we have in stock are in three different sizes as shown in the image below:
40 cm x 40cm x 40cm
50cm x 50cm x 50cm
100cm (l) x 50cm (w) x 30cm (h)
Bespoke Glass Case
If you would like the glass cabinet manufactured to suit you then we offer this service.
This bespoke service is available for purchase cabinets only (i.e bespoke cabinets cannot be made for hire). The first questions that we are asked with bespoke glass is regarding lead times. Glass takes 3 weeks to be processed and arrive with us so an approximate lead time is 5-6 weeks on bespoke glass, UV bonded products.
If you have the available time to order bespoke glass then we would be delighted to help you.
If you are in a rush and need longer than 5-6 weeks then we can bespoke make acrylic cases with a 7-10 working day lead time.
The largest glass cases we have created bespoke were 100cm x 100cm with a lockable door. The cases were beautiful and weighted approx 120kg each, they sat on reinforced 18mm exhibition plinths.
Some of our Happy Customers
Reliable Source

Reliable Source

What a great company!! We presented them with a tricky brief which they interpreted perfectly, coming back to us with practical suggestions which worked brilliantly. Communication with Russell was great and he was very quick to respond to any queries we had.
The timings and delivery were exactly as promised and the end result was fantastic, well made and exceeded our expectations.
The feedback we've had from people who have seen our plinth has been really positive and thanks to the professionalism from these guys this has been a stress free project for us with fantastic results!
We will definitely be using them again and would be more than happy to recommend them.

Novatech

Novatech

Just a quick one to say thanks for doing a cracking job on the plinths!

Even the warehouse boys like them

Jack Smurthwaite

Royal Botanic Gardens, Kew,

Just a note to say that I unwrapped and installed the plinth this morning and it looks absolutely fantastic. I can't thank you enough for all your hard work, friendliness and understanding.

If I ever need another plinth, you guys will be top of the list (and hopefully it will be easier than this occasion. Sorry again).

All the best and enjoy the rest of the week.

Ryan Howorko

SOURCE1uk

I am writing to express our thanks for the absolutely fantastic Plinth you designed for us. Communication throughout the work was excellent and Ellie effectively managed the complete design for us. The quality of workmanship and overall finish of everything has been superb, and the positive comments we have received from various Businesses and Dental Professionals confirm we made the right choice in using Exhibition Plinths.
The Ultimate Exhibition Blog
View All Posts
Exhibition Plinths With Shelves and Door
29th Sep | Plinths
If you would like to use your Exhibition Plinths as storage space, then plinths with shelves and a door could
Continue reading >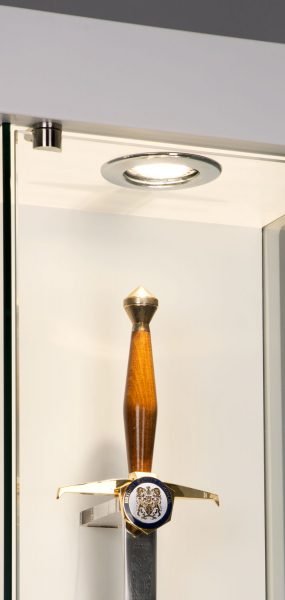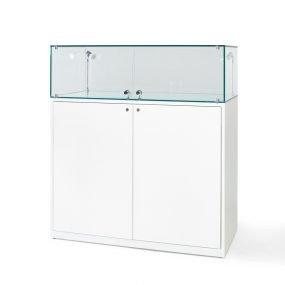 ---
Exhibition Plinths
Unit 2 Greystone Yard, Notting Hill Way, Axbridge, Somerset, BS26 2JU, England, UK
Phone Number
01934 708 717
Copyright © 2023, All Right Reserved. Exhibition Plinths