If you are looking for Glass Display Cabinets which are impeccably crafted and have a flawless spray finish then these are for you.
We understand that accompanied with organising Glass Display Cases, whether they are to hire or to purchase, the individual responsible usually has the responsibility of organising an event, which can be a rather large task! Allow us to remove some of the pressure for you. We provide excellent customer service and we understand what kind of help you need.  Our delivery team are incredibly comfortable with the UK Exhibition Centres and major towns and cities.
Marketing Companies Organising On Behalf Of Clients
A large proportion of our clients are companies individuals, organising on behalf of a client. We are incredibly familiar with this structure and understand:
That clients will often want samples in time for their scheduled meeting with you.
We can send you samples in the post if you require them. You can show the spray finished sample to your clients in a matt, satin and gloss effect.
Clients will often want more than one quote.
In preparation for the meeting clients will sometimes want several options. This may be a comparison between hire and purchase prices. Our office team are used to handling such requests.
Sometimes, you will be approached for a job with an incredibly tight deadline.
We have a large range of our standard stock ready for same or next day dispatch. We do recommend that our most popular cabinets and plinths are booked in advance but if you are left with a very tight deadline we will do our best to help you.
 The Glass Display Cases
The pictures above show our standard stock. We hold 20 of each size in stock in our warehouse ready for dispatch.
The Smallest Case, the 40cm cube on the left hand side, you can view in more detail here: 40cm Cube Glass Display Case
The case in the centre, 1m long and 50cm deep, you can view in more detail here: 100cm Glass Display Case
The cabinet shown on the right hand side, you can view in more detail here: 50cm Glass Display Case
All glass cabinets that are in standard stock are attached to exhibition plinths. The white plinths and cabinets come with polished chrome light fittings.
Exhibition Plinths
All glass cabinets are mounted onto exhibition plinths. If you are hiring the plinths, there will be a door in the plinth for storing your personal belongings or stock inside.
To see technical information about the plinths themselves, please click here to see the plinth specific information.
Lighting In Glass Display Cases
Lighting is included as standard in the glass display cases and it is battery powered. If you wish to change this to mains powered this is entirely possible and has no effect on the pricing.
The fittings of the lights are polished chrome. We provide the bulbs which are at spectrum 3000K which is a warm light, we also have some high powered LED light bulbs which are higher in the spectrum at 4500K. You are more than welcome to ask us to provide you with a certain spectrum light bulb if these do not suit your requirements.
The battery which is fitted inside the plinth, has 49 hours of 'on time' for the lights and will arrive at your exhibition fully charged. If you need more 'on time' we have several options for you, please ask when you call us for the options for a long exhibition.
Interior Dimensions
For planning your display inside the cabinets, we have a technical drawing and dimensions of the interior including where the light fittings are placed. These drawings can be emailed to you once we have gone past the quotation stage.
Logos, Branding and Graphics
If you would like to apply graphics to your exhibition plinths, we are able to contour cut them from removable vinyl and place them on the plinths for you.
The logo will need to be in a file format (.ai) or (.eps) and we can use this image to cut your logo.
You will have the option where on the plinth it is placed and how large you would like it to be. Alternatively we can cut and apply it centrally to your plinth.
If your logo is not all one colour, for example it has shadows or is done in many colours we need to arrange to have it printed before it is cut.
The office staff are adequately trained to know which service you will need if you are able to send your logo via email.
Delivery Of Glass Display Cases
Our delivery team will handle the delivery of glass display cases. They are transported by us and kept safe using furniture blankets.
If you would like to move them around the country (or indeed the world!) you may need a flight case. An alternative to flight cases are boxes or covers. These can all be made for the cabinets to prevent them being damaged. The intention is that the cabinets last you a lifetime, then we can offer these services to you.
We have delivered glass cases in person all over the UK, Scotland, Ireland, and also in Europe.
Individually Designed Glass Display Cases
If unique is what you seek, we have the capabilities to make you a glass cabinet to your exact specification.
Our technical staff are comfortable and confident working with technical specification sheets drawn by architects. Some of the shop fitting and wall mounted display cabinets we have fitted to museums and universities have been designed by the architect and our designers have been able to closely work with the team.
3D Rendered drawings of an architects design are available if you have drawings but nothing in 'real life' 3D.
Alternatively, if you have a specific idea in mind which you would like to create, and you need to discuss with the technical team the details of what you want and what is possible  please do get in touch. The image on the left shows a client who wished to have lit cabinets wall mounted, with the glass fixed on to the wall but with no fixings showing should you look around the cabinet, in which glass models of the molecular structure of viruses were to be placed!
If you would like a quotation or to find out more information, please call us on 01934 708 717 or simply fill in the contact details below which will be sent to the office team and we will get back to you within 1 hour during standard office hours in the UK.
Some of our Happy Customers
Reliable Source

Reliable Source

What a great company!! We presented them with a tricky brief which they interpreted perfectly, coming back to us with practical suggestions which worked brilliantly. Communication with Russell was great and he was very quick to respond to any queries we had.
The timings and delivery were exactly as promised and the end result was fantastic, well made and exceeded our expectations.
The feedback we've had from people who have seen our plinth has been really positive and thanks to the professionalism from these guys this has been a stress free project for us with fantastic results!
We will definitely be using them again and would be more than happy to recommend them.

Novatech

Novatech

Just a quick one to say thanks for doing a cracking job on the plinths!

Even the warehouse boys like them

Jack Smurthwaite

Royal Botanic Gardens, Kew,

Just a note to say that I unwrapped and installed the plinth this morning and it looks absolutely fantastic. I can't thank you enough for all your hard work, friendliness and understanding.

If I ever need another plinth, you guys will be top of the list (and hopefully it will be easier than this occasion. Sorry again).

All the best and enjoy the rest of the week.

Ryan Howorko

SOURCE1uk

I am writing to express our thanks for the absolutely fantastic Plinth you designed for us. Communication throughout the work was excellent and Ellie effectively managed the complete design for us. The quality of workmanship and overall finish of everything has been superb, and the positive comments we have received from various Businesses and Dental Professionals confirm we made the right choice in using Exhibition Plinths.
The Ultimate Exhibition Blog
View All Posts
Exhibition Plinths With Shelves and Door
29th Sep | Plinths
If you would like to use your Exhibition Plinths as storage space, then plinths with shelves and a door could
Continue reading >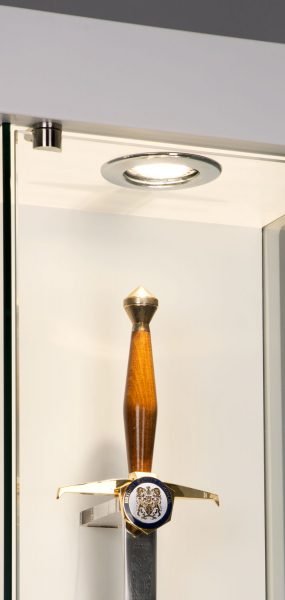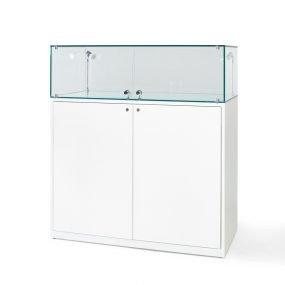 ---
Exhibition Plinths
Unit 2 Greystone Yard, Notting Hill Way, Axbridge, Somerset, BS26 2JU, England, UK
Phone Number
01934 708 717
Copyright © 2023, All Right Reserved. Exhibition Plinths