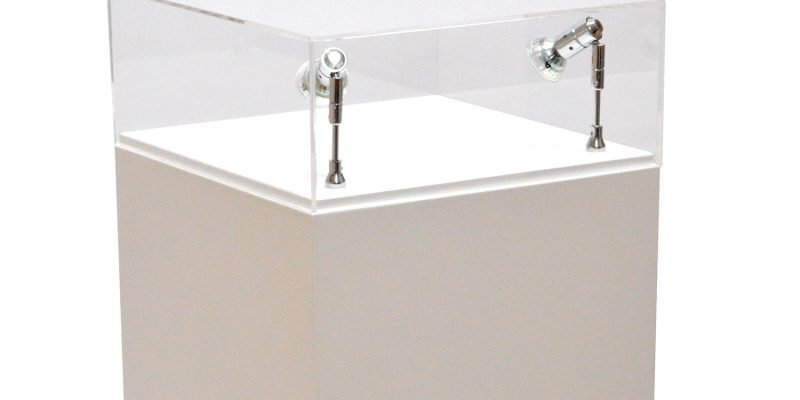 1st Apr | Acrylic Display Cases
Perspex Display Cabinets are the perfect solution to a lightweight yet secure, optically clear display cabinet.
Durham Cathedral have 12 Acrylic Display Cabinets for Art Work and Sculpture which are placed in the chapel for ongoing exhibitions and these are shown in the pictures.
Perspex, unlike glass, is optically clear. Glass has a slightly green hue as you can see in the image.
The fact that it is so lightweight compared to glass means that in exhibitions where it will be moved a lot or transported around the country, it is much easier to handle.
If the display cabinets are permanent and you wish to have all of the clear properties of acrylic but in glass for the fact that glass scratched much less easily, we can offer Optiwhite glass. Optiwhite glass is low-iron, meaning it is as optically clear as acrylic or perspex.
Perspex display cabinets are bespoke made to order meaning that you can decide on the type of cabinet you would like and send us your specification.
The options that you have available for you to choose from include:
Size (Dimensions)
Door / No Door Options
Internal Shelving
Lighting (Various Options Available)
For Perspex Display Cabinet prices and other enquiries, just call now on 01934 708 717 or talk to us directly using our online chat system.
Comments are closed.