Wood plinths, available in a variety of finishes, are a way in which to display products with a bit more character than the standard black or white.
Wood Veneer, is available with an MDF backing. The equipment we have in-house means that we can mitre-joint the sides together. With a circular saw that is highly accurate on the width that it cuts the wood, and a perfectionist team of makers, you can be assured that the edges will be seamless.
A comprehensive list is further down the page detailing the different finishes of wood plinths that are available.
Wooden plinths are very popular within Art Exhibitions and Museums.  If you are looking for a wood plinth, or wood effect plinth for your display we would be more than happy to help you.
Wood Plinths and Glass Cabinets
If you would like a secure top for displaying fragile items, there are the options available for having acrylic or glass display cases on the top of the wood plinth.
Cases are fixed to the plinths through the light holes, so the case and the plinth cannot be separated. Alternatively you may wish for the case and the plinth to be separated in which case we can make sure they just sit together.
The image to the right was the launch of a retro confectionery at a high level management meeting located at The Ritz in London. The cabinet was ordered to match with the decoration of the room.
Types Of Wood Plinths
We have available the following wood and wood effects custom made  to order:
American Ash

Steamed Beech Plinths

Unsteamed Beech Plinths
Birch Plinths
Western Red Cedar Plinths
Hemlock Plinths
Idigbo Plinths
Iroko Plinths
European Oak Plinths
American White Oak Plinths
Walnut Plinths
Walnut – American Black Plinths
Oak Plinths
Mahogany Plinths
Maple Plinths
Ash Plinths
Cherry Plinths
Pine Plinths
Pine – Southern Yellow Plinths
Pine – Douglas Fir Plinths
Sapele Plinths
Utile Plinths
Tulipwood Plinths
Wenge Plinths
Zebrano Plinths
The plinths can be created from solid wood, or with a wood veneer. Wood veneer are the most cost effective option and we also provide these for hire. Solid wood plinths are available for quotation upon request and as long as the wood exists in the country, you may have a plinth made from it! Wooden Plinths are finished with a lacquer which can be sprayed in a Matt or Gloss Finish.Samples may be provided upon request.
If you have an enquiry please contact us on 01934 708 717 and we can provide a quotation to meet your needs.
Some of our Happy Customers
Reliable Source

Reliable Source

What a great company!! We presented them with a tricky brief which they interpreted perfectly, coming back to us with practical suggestions which worked brilliantly. Communication with Russell was great and he was very quick to respond to any queries we had.
The timings and delivery were exactly as promised and the end result was fantastic, well made and exceeded our expectations.
The feedback we've had from people who have seen our plinth has been really positive and thanks to the professionalism from these guys this has been a stress free project for us with fantastic results!
We will definitely be using them again and would be more than happy to recommend them.

Novatech

Novatech

Just a quick one to say thanks for doing a cracking job on the plinths!

Even the warehouse boys like them

Jack Smurthwaite

Royal Botanic Gardens, Kew,

Just a note to say that I unwrapped and installed the plinth this morning and it looks absolutely fantastic. I can't thank you enough for all your hard work, friendliness and understanding.

If I ever need another plinth, you guys will be top of the list (and hopefully it will be easier than this occasion. Sorry again).

All the best and enjoy the rest of the week.

Ryan Howorko

SOURCE1uk

I am writing to express our thanks for the absolutely fantastic Plinth you designed for us. Communication throughout the work was excellent and Ellie effectively managed the complete design for us. The quality of workmanship and overall finish of everything has been superb, and the positive comments we have received from various Businesses and Dental Professionals confirm we made the right choice in using Exhibition Plinths.
The Ultimate Exhibition Blog
View All Posts
Exhibition Plinths With Shelves and Door
29th Sep | Plinths
If you would like to use your Exhibition Plinths as storage space, then plinths with shelves and a door could
Continue reading >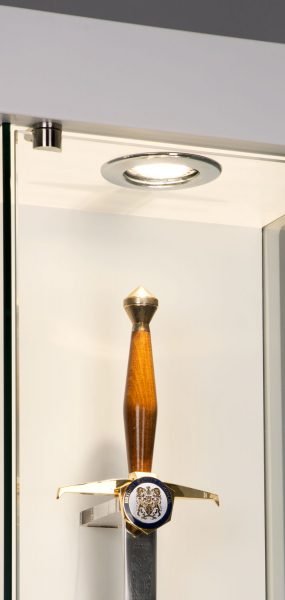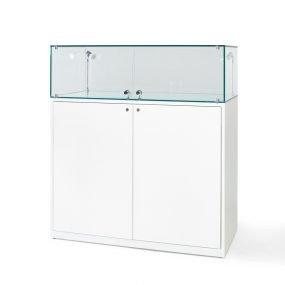 ---
Exhibition Plinths
Unit 2 Greystone Yard, Notting Hill Way, Axbridge, Somerset, BS26 2JU, England, UK
Phone Number
01934 708 717
Copyright © 2023, All Right Reserved. Exhibition Plinths