5th Feb | Bespoke Creations
Over the past few years here at Exhibition Plinths we have been asked to make a number of Sword display cabinets not only for swords awarded by the British Safety Council, but also Samurai swords that clients have collected and would like to store if a safe manner.
This month we have been building another sword display cabinet in our Somerset workshop.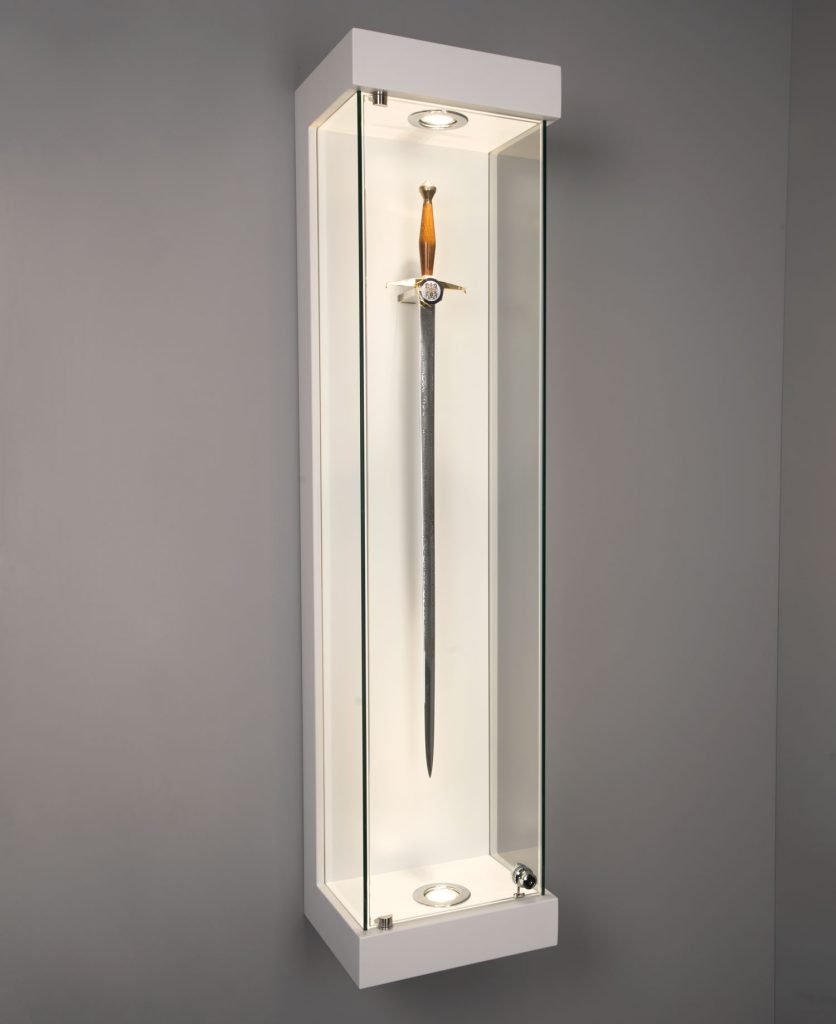 Simple, seamless and elegant are 3 words that go with this beautiful display cabinet.
Fitted with LED up and downlights the sword is securely locked behind toughened safety glass and is held in place with a single piece of 10mm acrylic, giving a look that it is just floating in mid air.
These come with fixings allowing it to fix securely to the wall and if you have access all electrical connections can be kept behind the case so nothing is visible.
If you would like to commission a sword display cabinet like this please do use the contact us page to drop us a line, or all out sales team on 01934 708717.  We may need to have the sword for a few days to make sure that it fits perfectly within the display case.
Comments are closed.